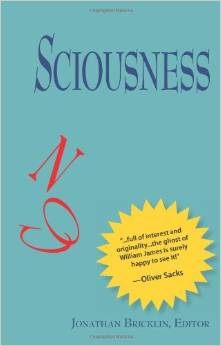 Instead...of the stream of thought being one of con-sciousness, 'thinking its own existence along with whatever else it thinks'...it might be better called a stream of Sciousness pure and simple, thinking objects of some of which it makes what it calls a 'Me,' and only aware of its 'pure' Self in an abstract, hypothetic or conceptual way. Each 'section' of the stream would then be a bit of sciousness or knowledge of this sort, including and contemplating its 'me' and its 'not-me' as objects which work out their drama together, but not yet including or contemplating its own subjective being. — William James

William James's pure experience sciousness, consciousness without consciousness of self, was used by the renowned 20th-Century philosopher Kitaro Nishida to explain Zen tathata (suchness) to the Japanese themselves. As this collection of essays makes clear, Western practitioners of Zen need not be spiritual vagabonds; we need, rather, to claim our inheritance from the "father of American psychology."

-- Featuring an expanded version of the groundbreaking essay "Sciousness and Con-sciousness: William James and the Prime Reality of Non-Dual Experience," first published in the Journal of Transpersonal Psychology



---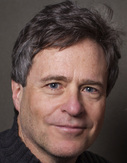 About the Editor, Jonathan Bricklin
A mystical experience on my first nine day silent retreat at Insight Meditation Society in Barre Massachusetts in 1989 undermined my commonsense understanding of reality, and sent me on a lifelong quest to explore the nature of consciousness. I began with William James's classic text, The Principles of Psychology. Reading this text and other works of James's for the past four decades has been like falling down Lewis Carroll's rabbit hole. I believe I have landed where James persistently suggested the descent was leading, even as he tried to steer himself elsewhere. In addition to my two books, I have published a dozen article on James in various academic journals, most of which are available on Researchgate.com or Academia.com. Chicago's Seminary Co-op bookstore voted The Illusion of Will, Self, and Time as one of its 2016 books "Most Likely to Endure for Years to Come."
---
Reviews
"This collection is delightful. It brings together important texts from the later life of Wiliiam James, some of which are not very known, even in academic circles. Jonathan Bricklin's discussion of James is insightful, erudite and illuminating." — Benny Shanon, Professor, Department of Psychology of the Hebrew University of Jerusalem, holder of the Mandel Chair in Cognition, and author of
The Antipodes of the Mind
"
...full of interest and originality...the ghost of William James is surely happy to see it!" —Oliver Sacks, MD
"...an excellent introduction to James's sometimes abstruse thought process... Sciousness should also be widely read for its nondual offering from a Western thinker that runs counter to many assumptions about Western philosophy... Hopefully, Bricklin has opened the floodgates." —Buddhist-Christian Studies".
"Most interesting and profitable..." — William Lyons, Former Head, Philosophy Department, Trinity College, Dublin, and author of The Disappearance of Introspection
"The last couple of years have seen a resurgence of interest in William James, one of modern psychology's most widely respected pioneers. ...But nothing has quite highlighted the depth of his thought like Jonathan Bricklin's
Sciousness
."
--What is Enlightenment?
"...a new and significant light on William James." -- David Lorimer,
Scientific and Medical Network
"Eirini Press is a new publisher of nonduality books, filling the niche of the Western contribution....If
Sciousness
exemplifies, in both content and design, the quality of their forthcoming books, Eirini Press is positioned for serious success....
Jonathan Bricklin has constructed a definitive anthology that conveys completeness and unity in the presentation of William James's nondual expression. This work is driven by intellectual argument and...elevated by elements of charm and poetry which arise out of the anthology's design and the writings. Most importantly, this work is founded in Bricklin's understanding of what nonduality is....
In the 60s and 70s, many seekers of spiritual truth learned about mysticism and found affirmation of their nondual intuitions within William James's book,
The Varieties of Religious Expression.
Now we can discover that James was a nondualist afterall. Sciousness is a superb anthology, the best possible book imaginable for the discovery of the nondual William James."—
Jerry Katz
, Nonduality.com
"What is consciousness really? "Sciousness" is a collection of thoughts and ponderings on the concept of consciousness and how humanity as a whole perceives the world around them. Zen Patriarchs, Editor Jonathan Bricklin, William James, and Theodore Flournoy all discuss perception, experience, consciousness, and more in this book for thinkers. "Sciousness" is highly recommended reading for anyone who enjoys contemplating the nature of the world."
—
Midwest Book Review
Errata
p. 53 Captilize: "Infinite" in quote by Da Free John
p. 75 Add: Floyd, Keith (1974) "Of Time and Mind: From Paradox to Paradigm," in White, John, Editor,
Frontiers of Consciousness: The Meeting Ground Between Inner and Outer Reality
(New York: Julian Press).
p. 76 Bibliographic entry should read:
James, William (1909b/1987), "A Pluralistic Universe," in
William James
:
Writings 1902-1910
(New York: Library of America).
p. 83 Endnote should read:
"If anyone urge that I assign no
reason
... meaning of the world.":
Ibid
., p. 379. In an essay published in the last year of his life, James "suggested" that the total sense or meaning of the world was not so much generated as
uncovered
. See James, 1910a.p. 88. After "A World of Pure Experience," replace rest of sentence with: "in later essays on Pragmatism, and letters."
p. 225 Citation should read:
— Theodore Flournoy (1917)
The Philosophy of William James
, translated by Edwin Bisell Holt, New York: H. Holt and Co.
More from James on Consciousness
"Suppose, for example, that the whole universe of material things -- the furniture of earth and choir of heaven -- should turn out to be a mere surface-veil of phenomena, hiding and keeping back the world of genuine realities. Such a supposition is foreign neither to common sense nor to philosophy. Common sense believes in realities behind the veil even too superstitiously; and idealistic philosophy declares the whole world of natural experience, as we get it, to be but a time-mask, shattering or refracting the one infinite Thought which is the sole reality into those millions of finite streams of consciousness known to us as our private selves.
"Life, like a dome of many-colored glass,
Stains the white radiance of eternity."
Suppose, now, that this were really so, and suppose, moreover, that the dome, opaque enough at all times to the full super-solar blaze, could at certain times and places grow less so, and let certain beams pierce through into this sublunary world. These beams would be so many finite rays, so to speak, of consciousness, and they would vary in quantity and quality as the opacity varied in degree. Only at particular times and places would it seem that, as a matter of fact, the veil of nature can grow thin and rupturable enough for such effects to occur. But in those places gleams, however finite and unsatisfying, of the absolute life of the universe, are from time to time vouchsafed. Glows of feeling, glimpses of insight, and streams of knowledge and perception float into our finite world.