Films of Fury: The Kung Fu Movie Book
by Ric Meyers
---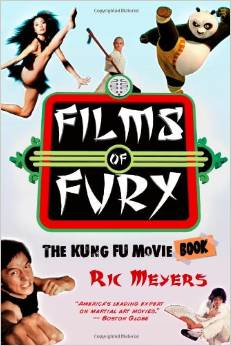 "Ric Meyers is America's leading expert on Asian action films." -- The Boston Globe"Ric Meyers is one of the men most responsible for the acceptance of kung fu films and its stars in America." -- Rim FilmsFrom Bruce Lee to James Bond, Jackie Chan to Jet Li, Enter the Dragon to Kung Fu Panda, Crouching Tiger to the newest "Karate" Kid, kung fu films remain a thrilling part of movie-lovers' lives. Now World Martial Art Hall of Fame inductee, award-winning author, Kung Fu Panda consultant, and the acknowledged pioneer in the genre presents his magnum opus on the subject, incorporating information and revelations never before seen in America. In more than three hundred and fifty pages, Meyers reveals:…the one man Bruce Lee was not able to defeat…
…the one mistake every American kung fu filmmaker makes… …what makes Jackie Chan run and why he can't be beat…
…the greatest woman kung fu warrior of all time…
…why kung fu became gun fu…
…what kung fu actually is (and, maybe more importantly, what it isn't)…
…and even how kung fu films could save your life!From its ancient Peking Opera origins to its superhero-powered future, Ric Meyers reveals the loony, the legendary, and everything in between. Filled with exclusive interviews, shrewd reviews, and unique insights, this vivid, action-packed book may delight, surprise, fascinate, and even enlighten you with a personal V.I.P. tour through the wondrous world of the most ridiculously exhilarating movies ever made. Films of Fury: The Kung Fu Movie Book is the official basis for, and expansion of, Ric Meyers' script for the 2011 film documentary Films of Fury: The Kung Fu Movie Movie (www.filmsoffury.com).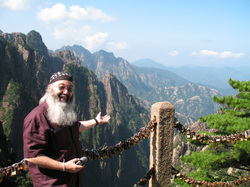 About the Author

Ric Meyers is an award-winning author, editor, consultant, teacher, and performer. His non-fiction books include The World of Fantasy Films, The Great Science Fiction Films, Murder on the Air, and TV Detectives, as well as two previous milestone martial arts movie books. His novels include the first Incredible Hulk novel, Cry of the Beast, two science fiction novels (Doomstar and Return to Doomster), three horror novels (Fear Itself, Living Hell, and Worst Nightmare) and the Dungeon & Dragons' Forgotten Realms mystery-fantasy Murder in Halruua. He was the head writer of Fangoria, associate editor of Starlog, consulting editor for Famous Monsters of Filmland, assistant editor of Movie Monsters, contributing editor for The Weekly World News, and a columnist for Asian Cult Cinema and Inside Kung Fu. He has contributed liner notes, audio commentaries, interviews, and/or cover copy for more than four hundred international DVDs. An inductee into five martial art halls of fame, he has taught seminars at movie studios like DreamWorks and TV networks like Nickelodeon, not to mention hosting the renowned San Diego Comic Con Superhero Kung Fu Extravaganza for more than a decade. Meyers has served as visiting professor at City College of New York, Brigham Young University, the Chinese Culture University in Taiwan, and the University of Bridgeport's Martial Arts Studies Degree Program. In addition to appearing on A&E, the Discovery Channel, Bravo, and Starz Encore, he has scripted the new documentary Films of Fury: The Kung Fu Movie Movie.